Deadwood - Zombie Attack Art
Online at Hawgleg Blog
April 27, 2014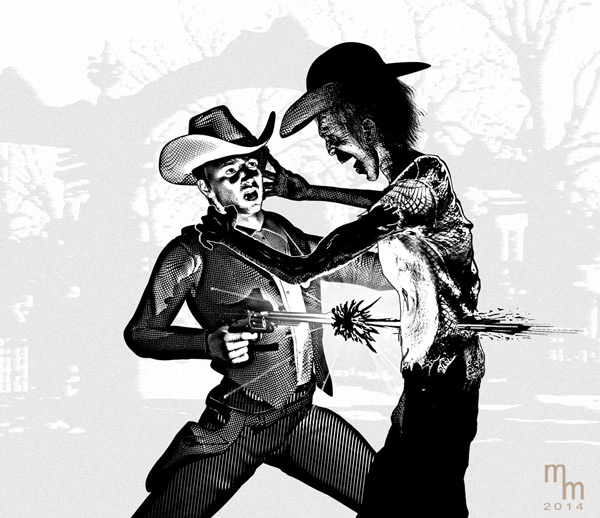 The dead are riled up and on the move over at the Hawgleg Blog.  Young Sheriff Mike Foreman is finding out that this job is probably more than he signed up for! It seems that some of the outlaws he's had to put in the ground are refusing to stay there!
This is a Work In Progress image for our upcoming book, Gutshot: Night of the Living Deadwood. With a few tweaks, this one will probably make the cut and wind up somewhere in the book.
If you're interested in a behind-the-scenes look at some of the artwork being developed for the book is online over at the HAWGLEG BLOG: hawgleg.blogspot.com.
By the way, if you do go there, we'd really appreciate it if you'd "follow" the blog.  We'll be using it more and more as part of our promotional system. Plus, we'll soon be offering more blog-centric features like glimpses of rules and other cool stuff.
So, if you've got a hankering for zombie action set in the Wild West, come on by and sit a spell!