Take a gander at our preview artwork
Gutshot: Night of the Living Deadwood
March 18, 2014
We just wanted to give ya'll a heads up that we're posting some preview art for the upcoming game/book Gutshot: Night of the Living Deadwood, over at the Hawgleg Blog.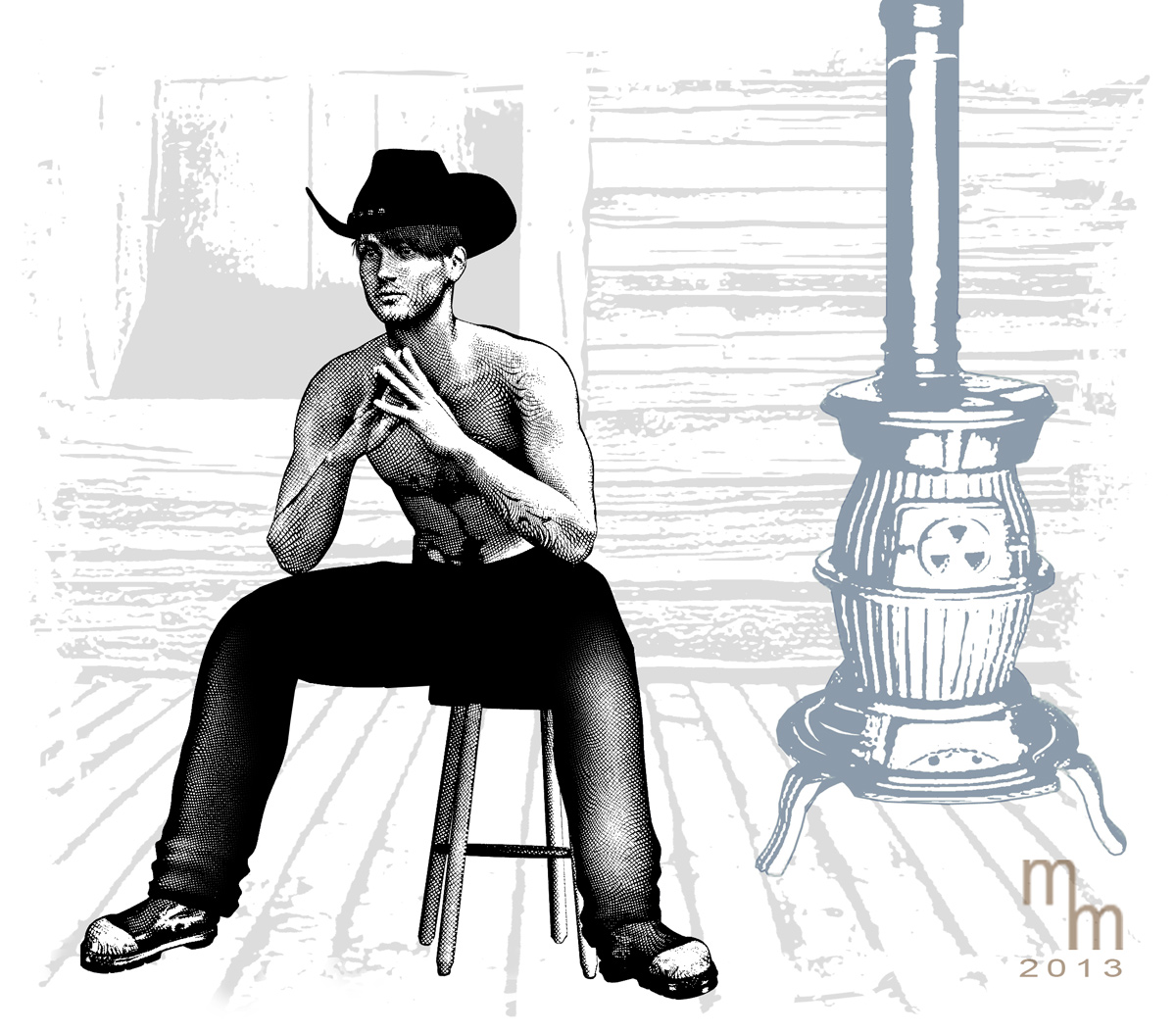 Sheriff Mike Foreman, a young deputy who just became
the big dog in town when his boss was murdered.
Click on image to see it full size
Since we cannot use vintage artwork in this book (there just aren't a lot of cowboys vs. zombies image available from old pulps), we will be creating new artwork. As part of this process, we're creating a set of characters who will appear in the images and be used in the various game examples for combat and movement.
"This is an exciting opportunity for us to build on what we've done in the past and develop our game world," said game co-creator Mike Mitchell.
The blog will show new preview art every week on Wednesday for at least the next month.
So mosey on by and take a look. Also, if you see something you like in the ads, we always appreciate you clicking on it. Right now the ads are kind of random, but the more people click on them the more relevant they become.
hawgleg.blogspot.com