Origins Award Graphics
Hawgleg Publishing is honored to announce that Gutshot is a 2006 Origins Award Nominee for Historical Miniature Game or Expansion of the Year. To commemorate the event, we've prepared some graphics for you to use at your Website, shopping cart, or on printed material.
If you need a custom graphic (different size, content, print resolution, etc.) don't hesitate to contact Mike Mitchell, who will happily prepare something for you.
Catalog graphics
(right-click and save to your comuter)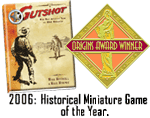 Transparent: 150 pixels wide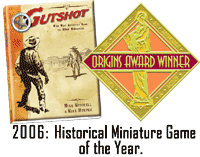 Transparent: 150 pixels wide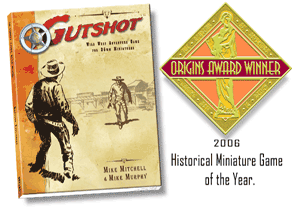 On white: 300 pixels wide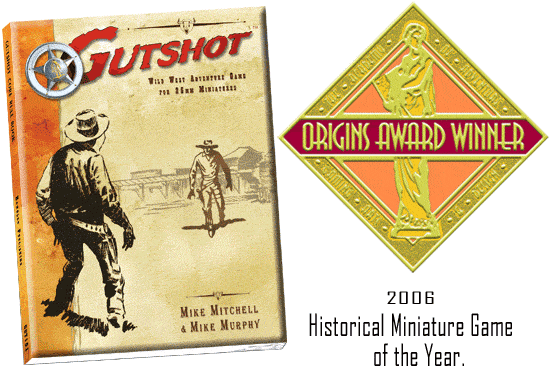 Transparent: 550 pixels wide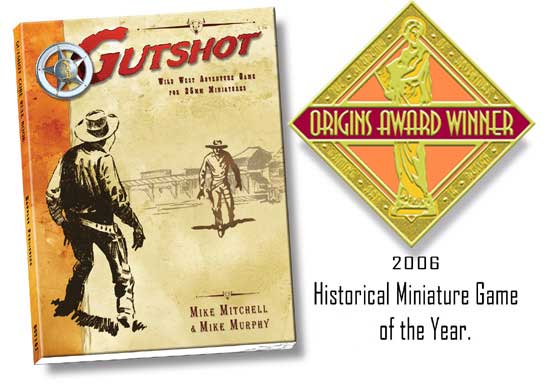 On White: 550 pixels wide
Print-size graphics